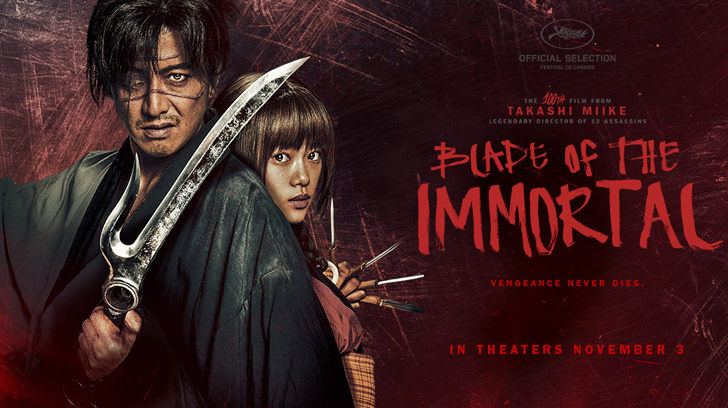 You have to hand it to Takashi Miike, 100 films is pretty impressive, and for his 100th film he's chosen to adapt Hiroaki Samura's
Blade of the Immortal
, about a samurai condemned to never die. Obviously with that, he can be slashed up to buggery and get really gory with no consequences. However, at two hours twenty, Miike's latest runs the risk of becoming over long and repetitive.
Directed by the infamous Chinese artist Ai Weiwei,
Human Flow
follows the stories of refugees across 23 counties using a lot of drone camera work. Highlighting the political issue from a humane viewpoint, seeing these people as people instead of statistics, Weiwei attempts a lot with his ambitious documentary.
On my wish list is definitely this Derek Jarman box set from the BFI. Including six of his films,
In the Shadow of the Sun
,
Jubilee
,
The Tempest
,
The Angelic Conversation
,
Sebastiane
, and
Caravaggio
, this set includes new restorations of the movies, a bunch of short films, interviews, making-of's, and bunch more. Great for when you're in the mood for something unapologetically arty.